Once your iTrustCapital account is made, cash contributions can be made from your dashboard.
These steps will guide your to make a cash contribution.
1. From your iTrust dashboard, select "Contribute"
2. From the dropdown menu, choose "Cash Contribution" as your funding type
3. Then select "ACH/Electronic Debit" or "Check/Wire Transfer"
4. Depending on your choice, follow the guided steps to complete the contribution.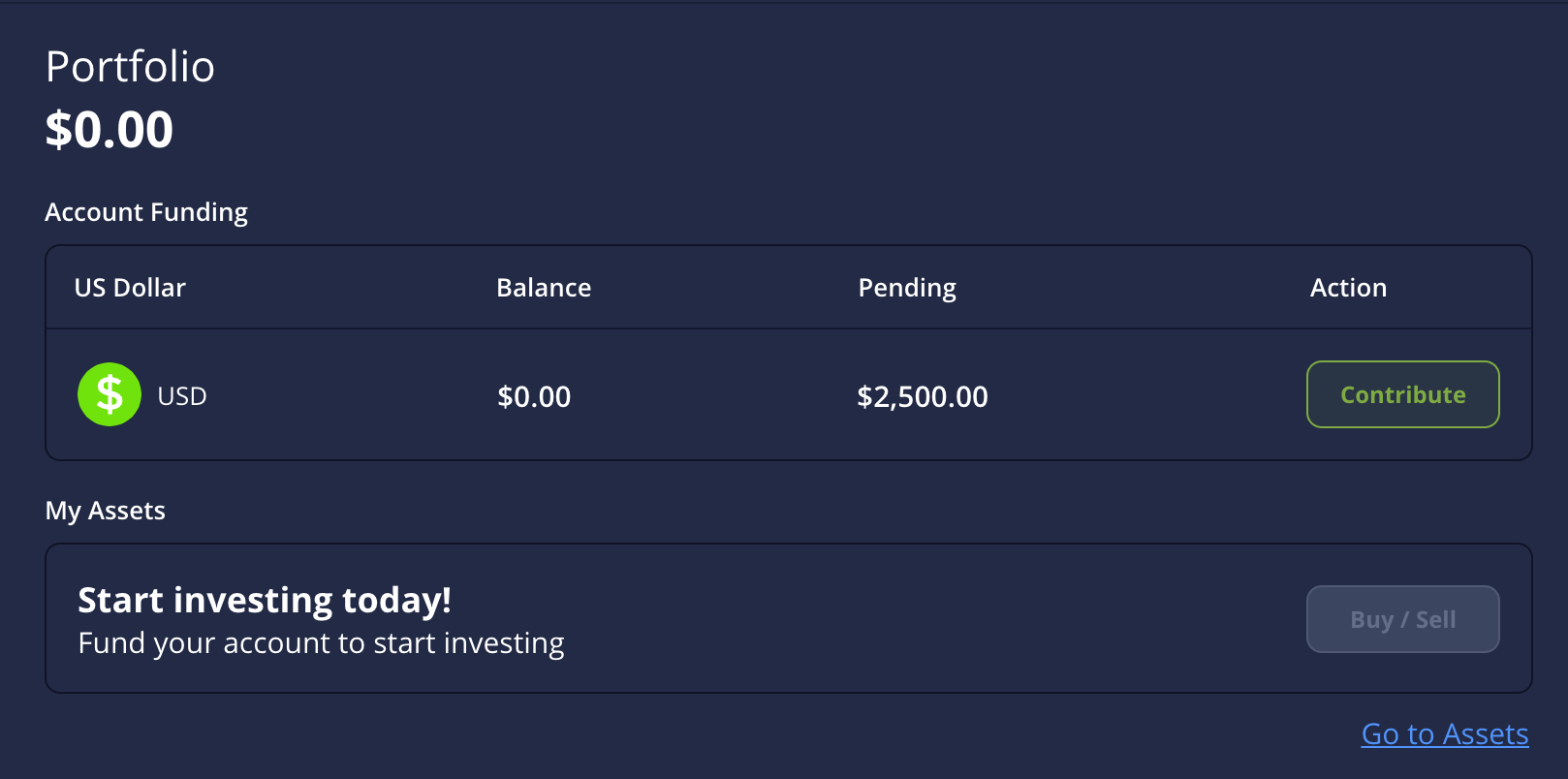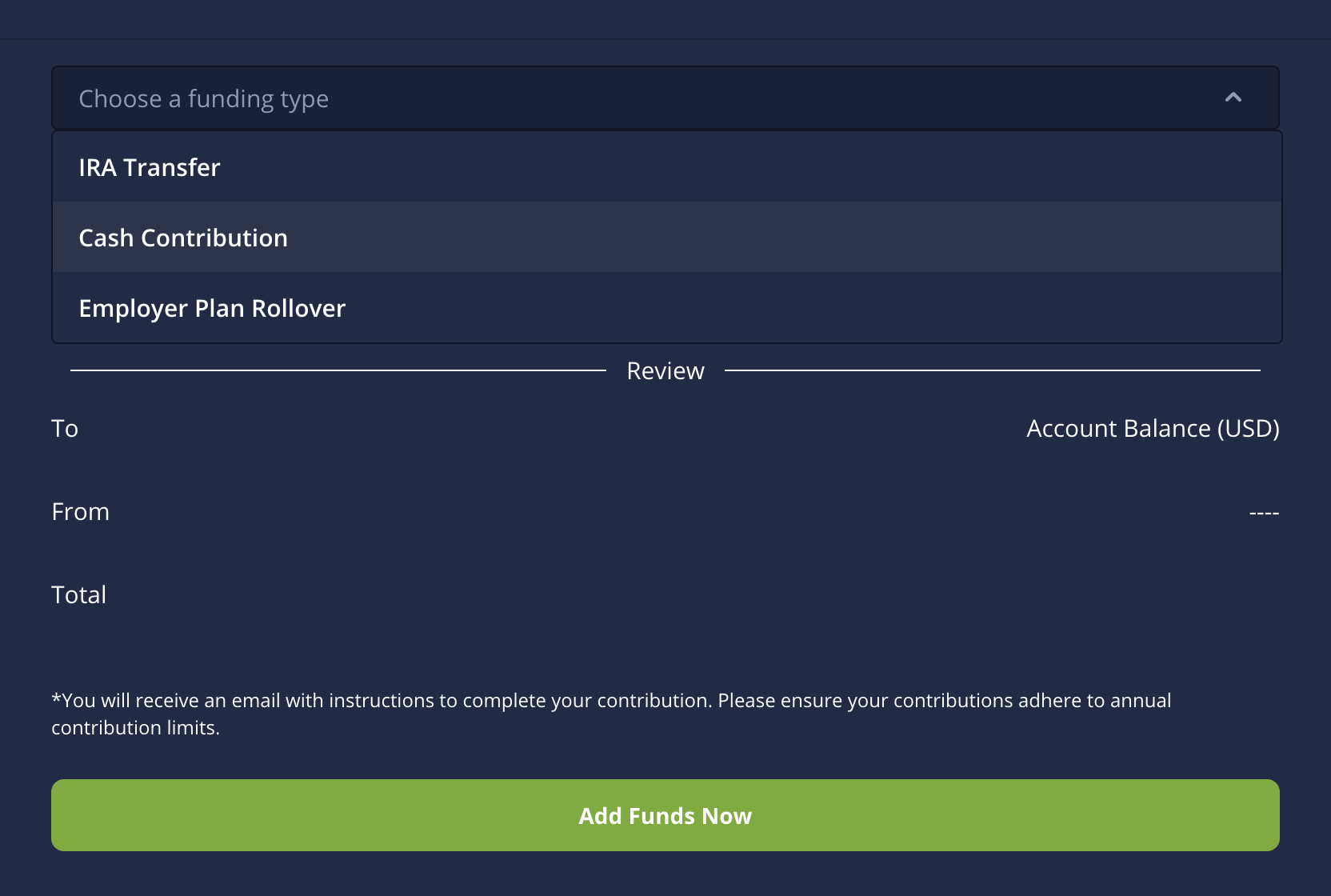 1
1
Was this article helpful?
1 out of 1 found this helpful