Follow the steps below to transfer your IRA into iTrustCapital. (If you have not yet done so, open an account with iTrustCapital, complete your IRA application, and complete your DocuSign. Click here for help getting started.)
Existing IRAs can be transferred to fund your iTrustCapital IRA.

If you already have a Bitcoin/Crypto IRA through a different provider, you can likely do an In-Kind Transfer. This allows you to transfer cryptocurrency wallet to wallet without liquidating your assets.

The transfer process usually takes 1-2 weeks from start to finish.
1. Log into your dashboard and click "Add Funds" on the Account Funding page.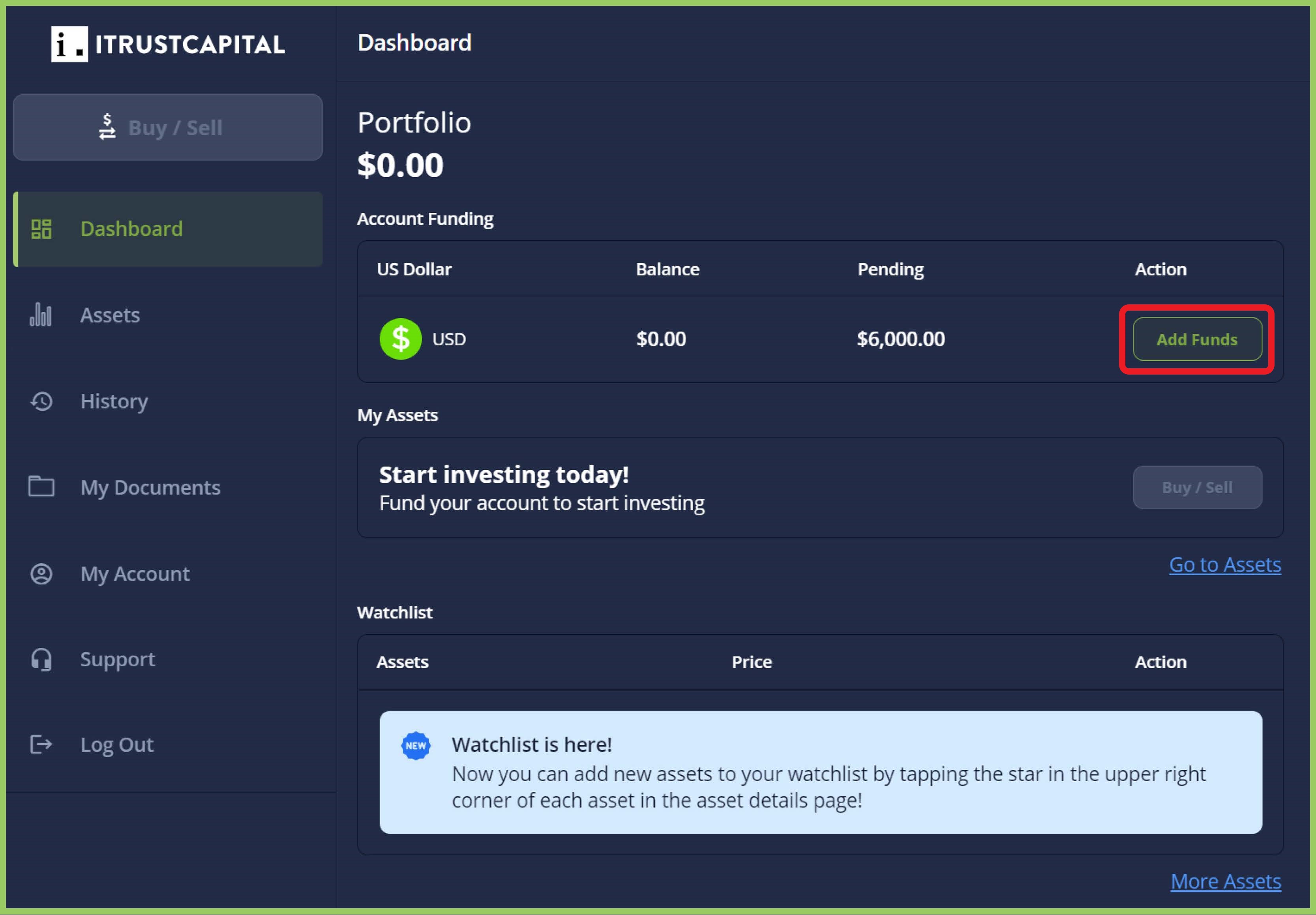 2. On the funding page, click the drop-down menu and select "IRA Transfer."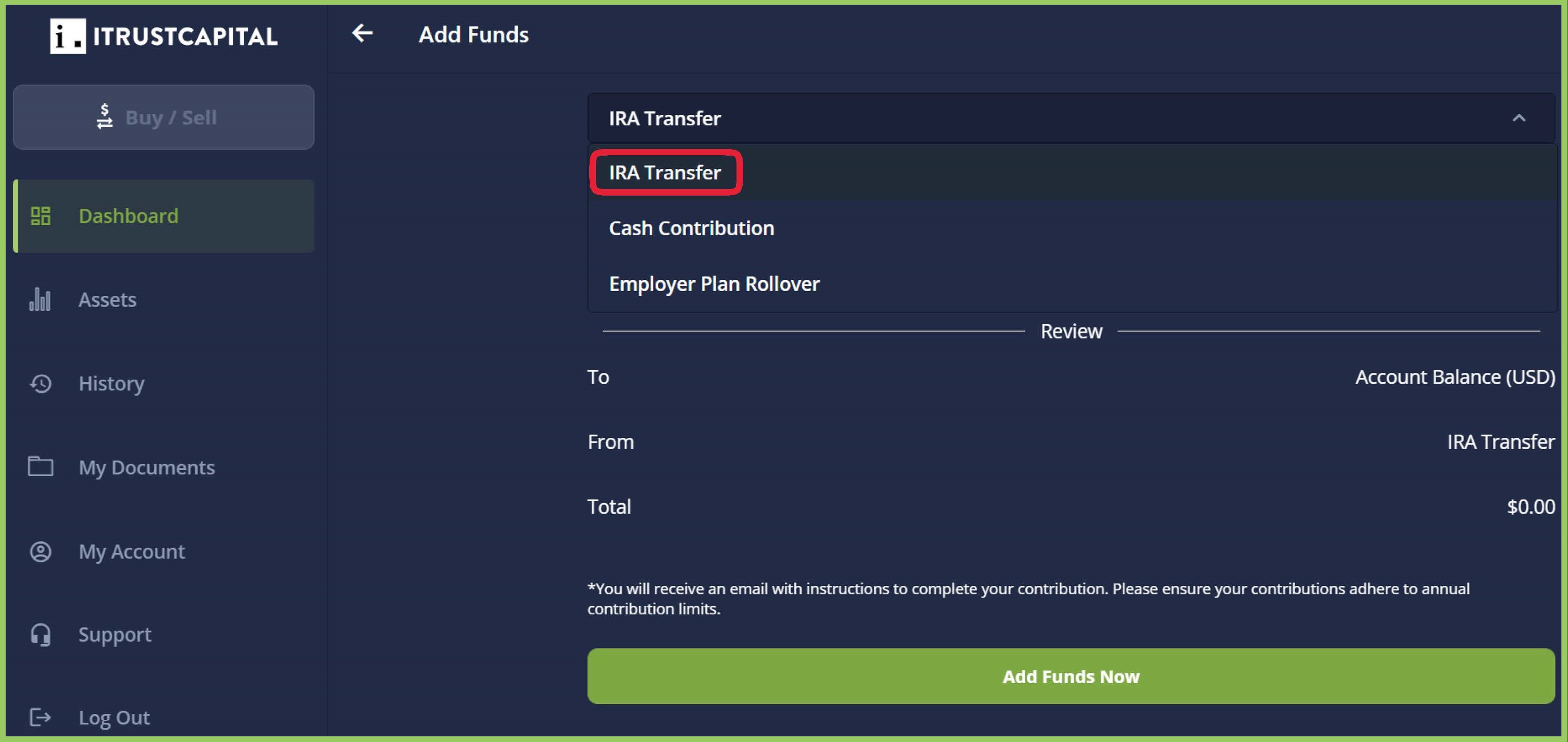 3. After selecting "IRA Transfer," a form will appear. Complete the form and select "Done."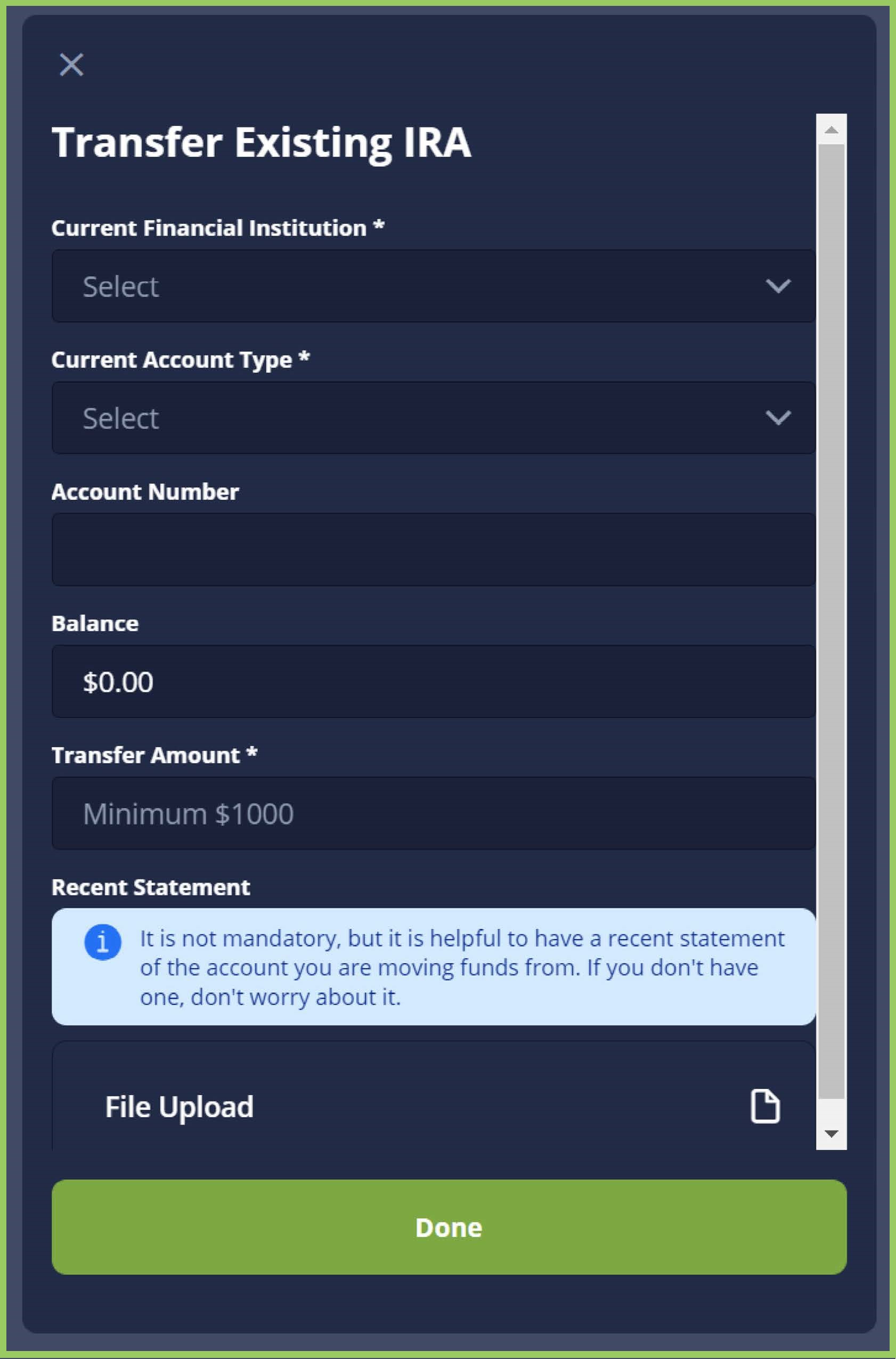 4. After submitting your transfer request, you will receive a transfer form in your "My Documents" tab within your account's dashboard. Click here for a walkthrough on how to complete the transfer form.
Still having trouble? Submit a request under "Account Funding."
1
1
Was this article helpful?
1 out of 1 found this helpful