Roth IRA Conversion Process
At any time, your pretax Traditional IRA can be converted to a Roth IRA. It is important to understand that this creates a taxable event* and you are responsible to report the conversion to the IRS when filing your income taxes for the following year. The amount converted will be added to your income for the calendar year in which the conversion is done. This should be discussed with your tax advisor before proceeding.
There is also a one-time iTrustCapital conversion fee of $75.
What To Do:
If performing a conversion is appropriate for you, and if you already do not have an iTrustCapital Roth IRA, you will need to create a new Roth IRA through our system. You will have to repeat the process you went through when you opened your Traditional/SEP IRA (completing the wizard set-up and completing applications sent through DocuSign. You can get started on the main page by clicking the green "Open Account" button.
You will need to register the Roth IRA under a different email address. You can add a special character to your current email to use as a different account. Click here for more information.
When submitting your request for a conversion, please select "Conversion Request", followed by a brief description of your request.
Once all the information is complete and the request is submitted, a member of our team will reach out to inform you of the conversion procedures and will confirm that you would like to proceed. Part of this process will include you signing a DocuSign to make the conversion official for record-keeping purposes.
When the conversion process is completed you will be notified that funds have been converted into your Roth account.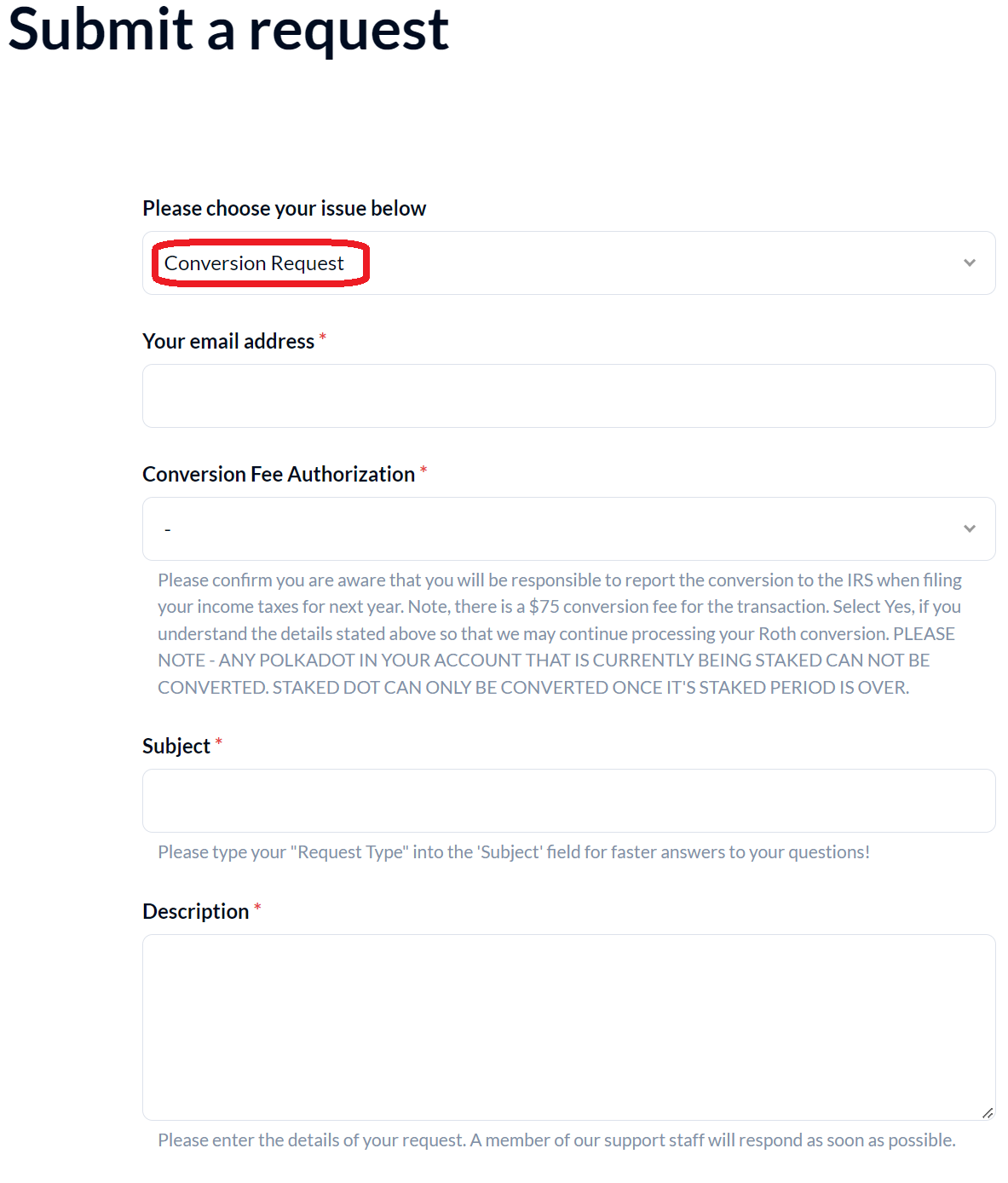 **Disclaimer - This article is intended for informational purposes only. Please discuss suitability directly with your tax or financial professional as iTrustCapital does not provide financial advice.
2
-2
Was this article helpful?
0 out of 2 found this helpful