You can transfer your existing Crypto IRA from another provider to iTrustCapital with an "in kind" transfer, without liquidating assets.
To perform an in-kind transfer, follow these steps:
Establish a Crypto IRA on the iTrustCapital platform.

Once your new Crypto IRA is established, you will receive a Transfer Form in your "My Documents" tab to fill out. Select "In-Kind", and list your Crypto Assets and amounts.

Submit the Transfer Form through the portal or send it via email to transfer@itrustcapital.com.
Our Transfer Team will take care of everything from there. We will forward your transfer request to your previous custodian, and please follow up as needed until your Crypto assets are transferred into your iTrustCapital account. You will be notified when the process is complete and see your assets on your dashboard.
Please see this video for more information.
Read reviews from clients just like you who made the switch...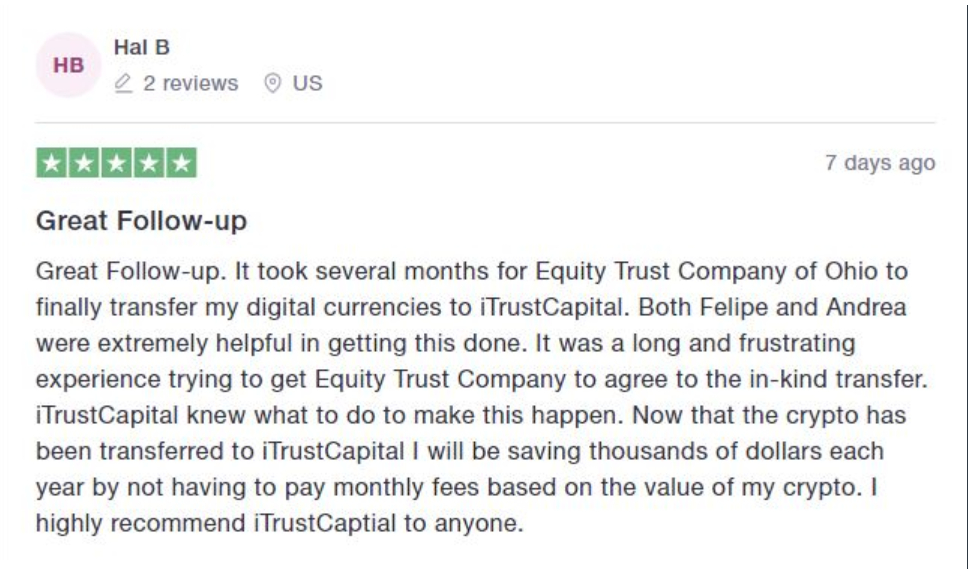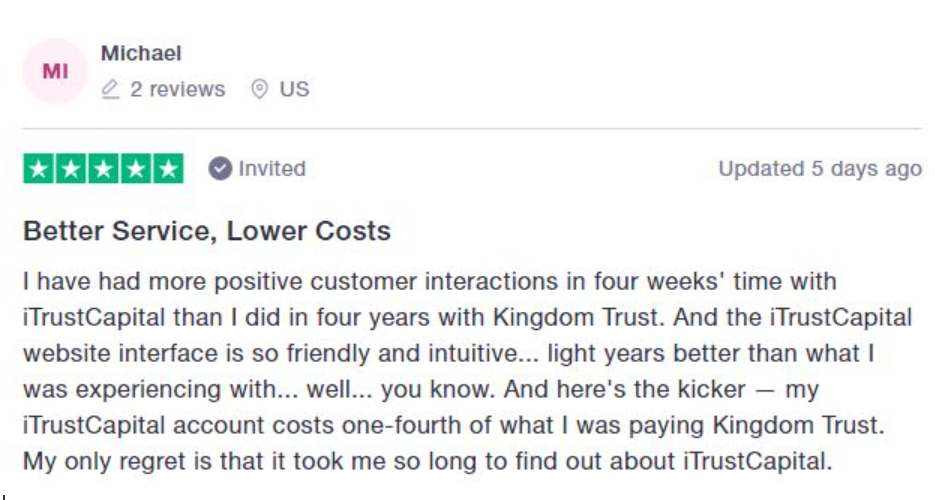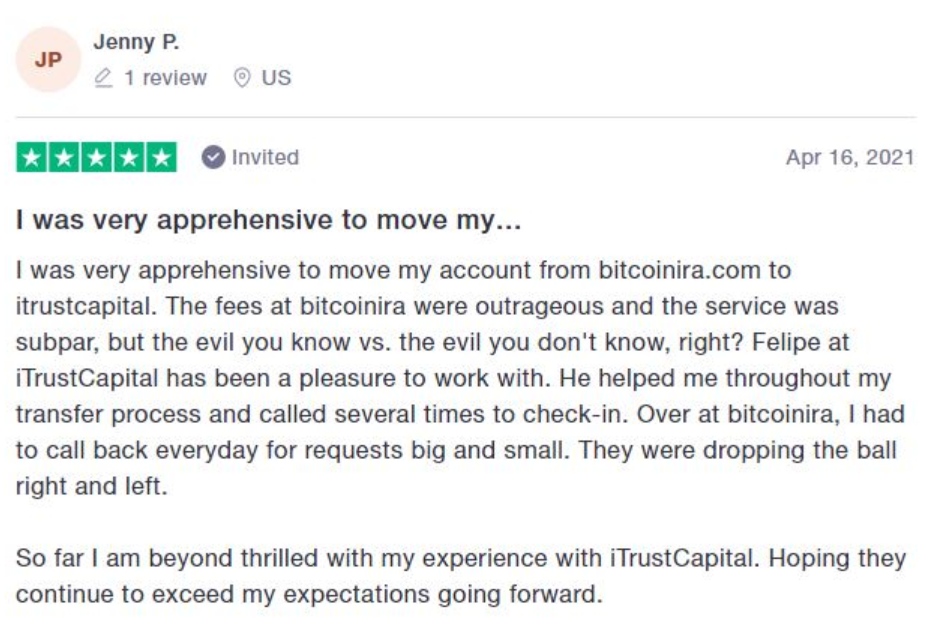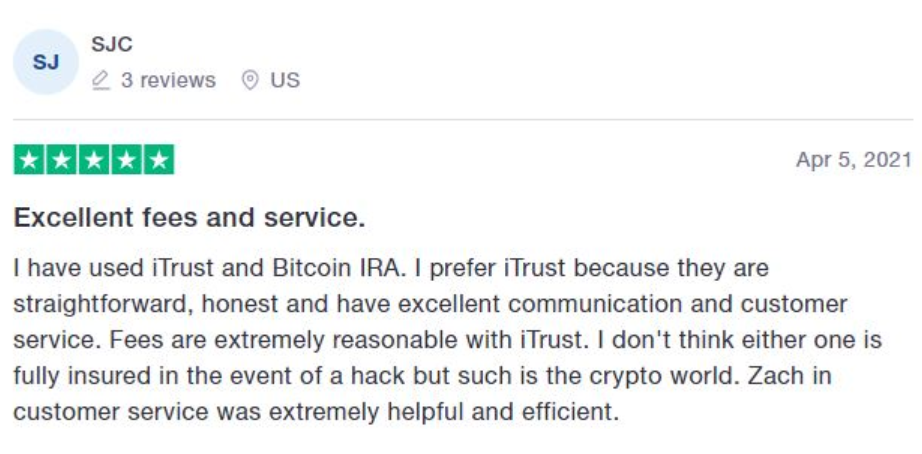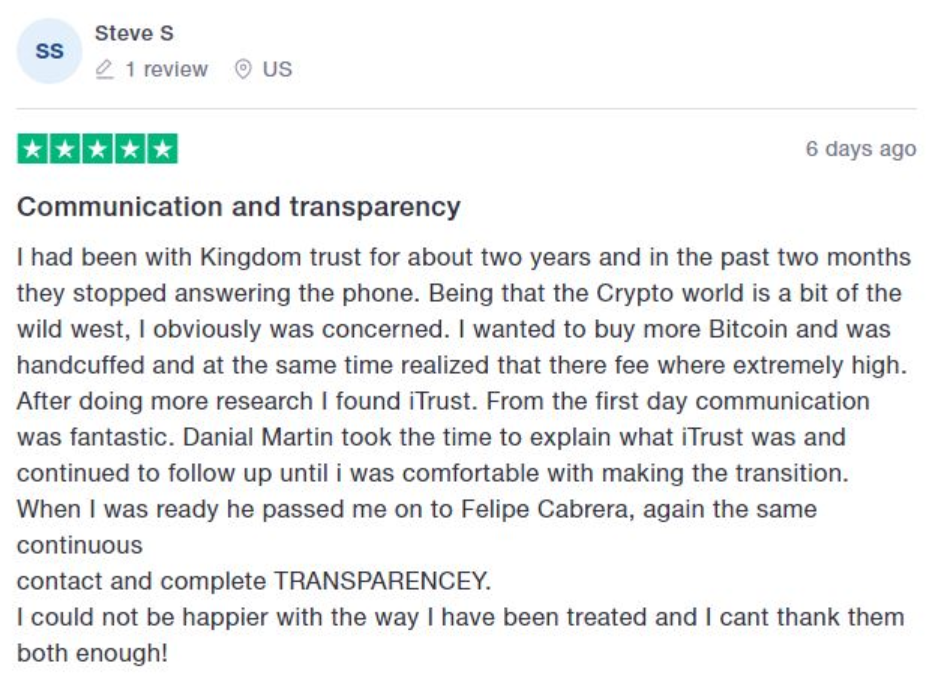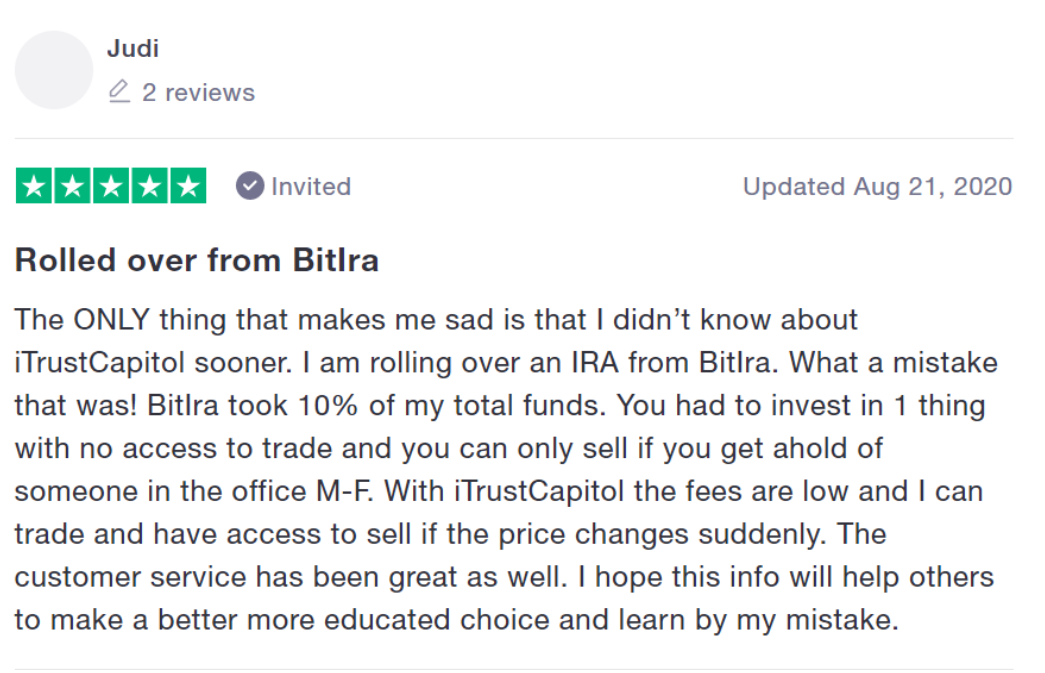 0
0
Was this article helpful?
0 out of 0 found this helpful