Please check if you have a pop-up blocker enabled, which may block the document from opening. If the issue persists, please try using a different browser or device. We recently released an iOS app that may help.
Still having trouble? Please submit a request under "Tech Support" and select "An Issue With My Account." Then click "Documentation" and provide the email associated with the account, a screenshot, and additional relevant information.
One of our representatives will contact you to assist you further with the issue at hand.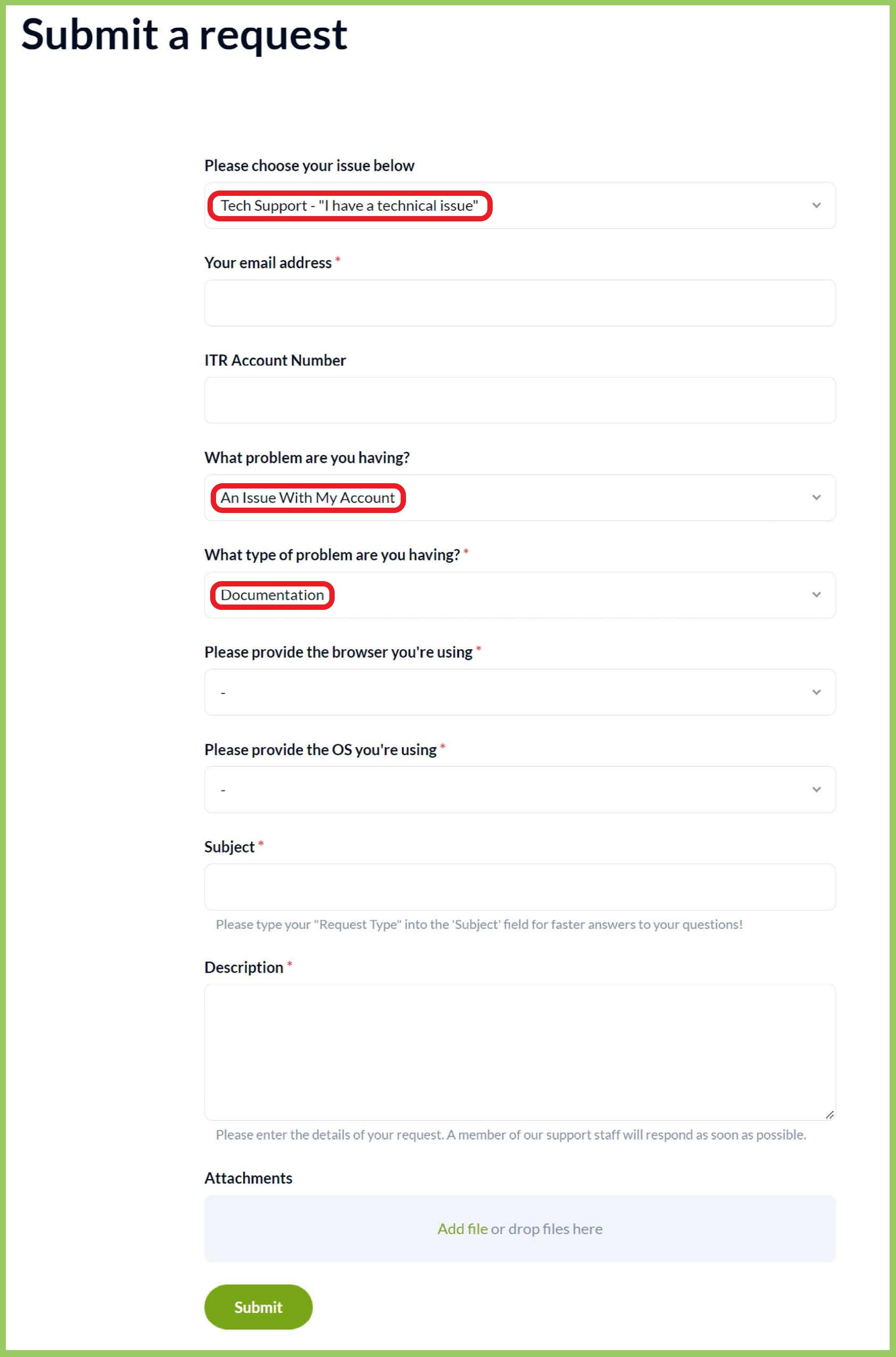 0
0
Was this article helpful?
0 out of 0 found this helpful