The service pin is a tool we use to help verify that the client submitting a request to make a change to their account is indeed the true owner of that account. This is just one of the measures we implement to ensure the security of our clients' accounts.
Once an associate has notified you that a service pin has been generated, it can be located by:
1. Logging into your account
2. Selecting the "Support" tab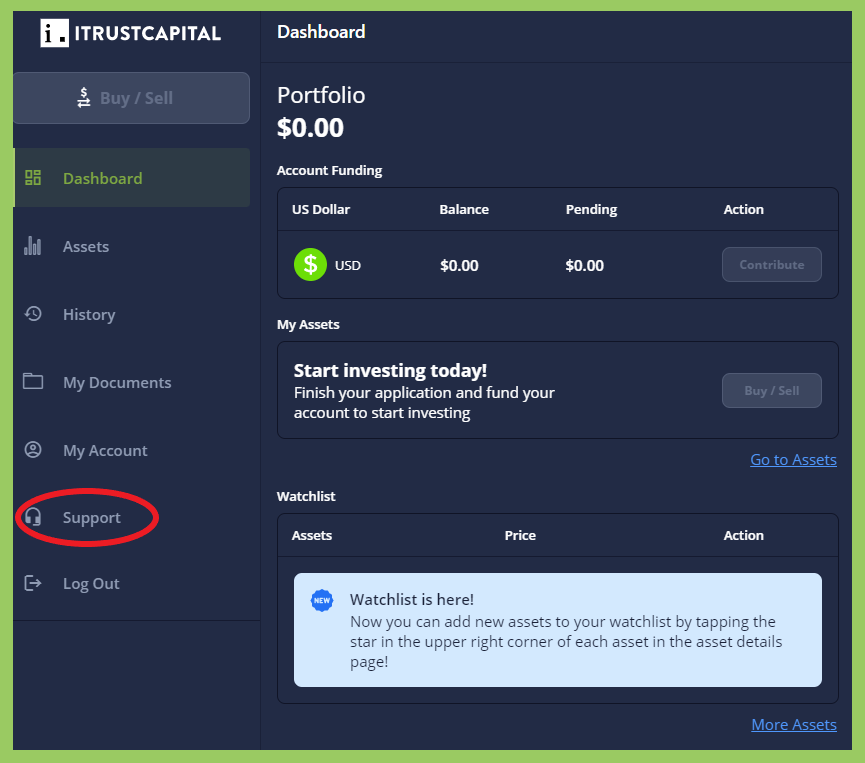 3. Clicking "Show Service Pin"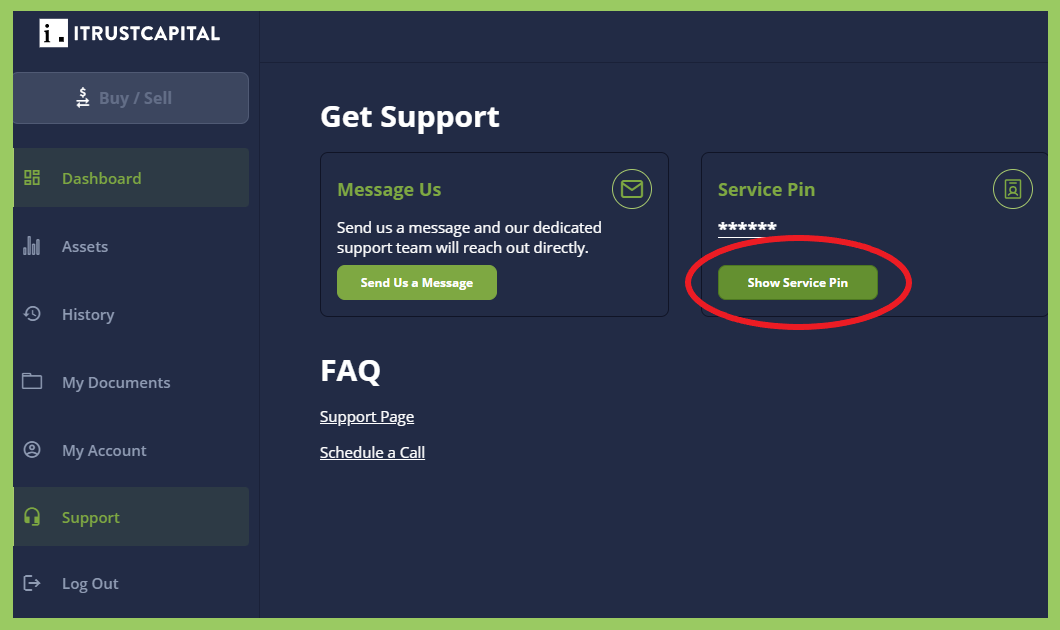 1
1
Was this article helpful?
1 out of 1 found this helpful