Please submit a request under "Tech Support" and select "Email Change". Then, provide the email address associated with the account and the new email you would like to replace it with.
You will then be contacted by one of our Tech Support Representatives to verify your information. Once a team member is able to reset the email, you may create a new account.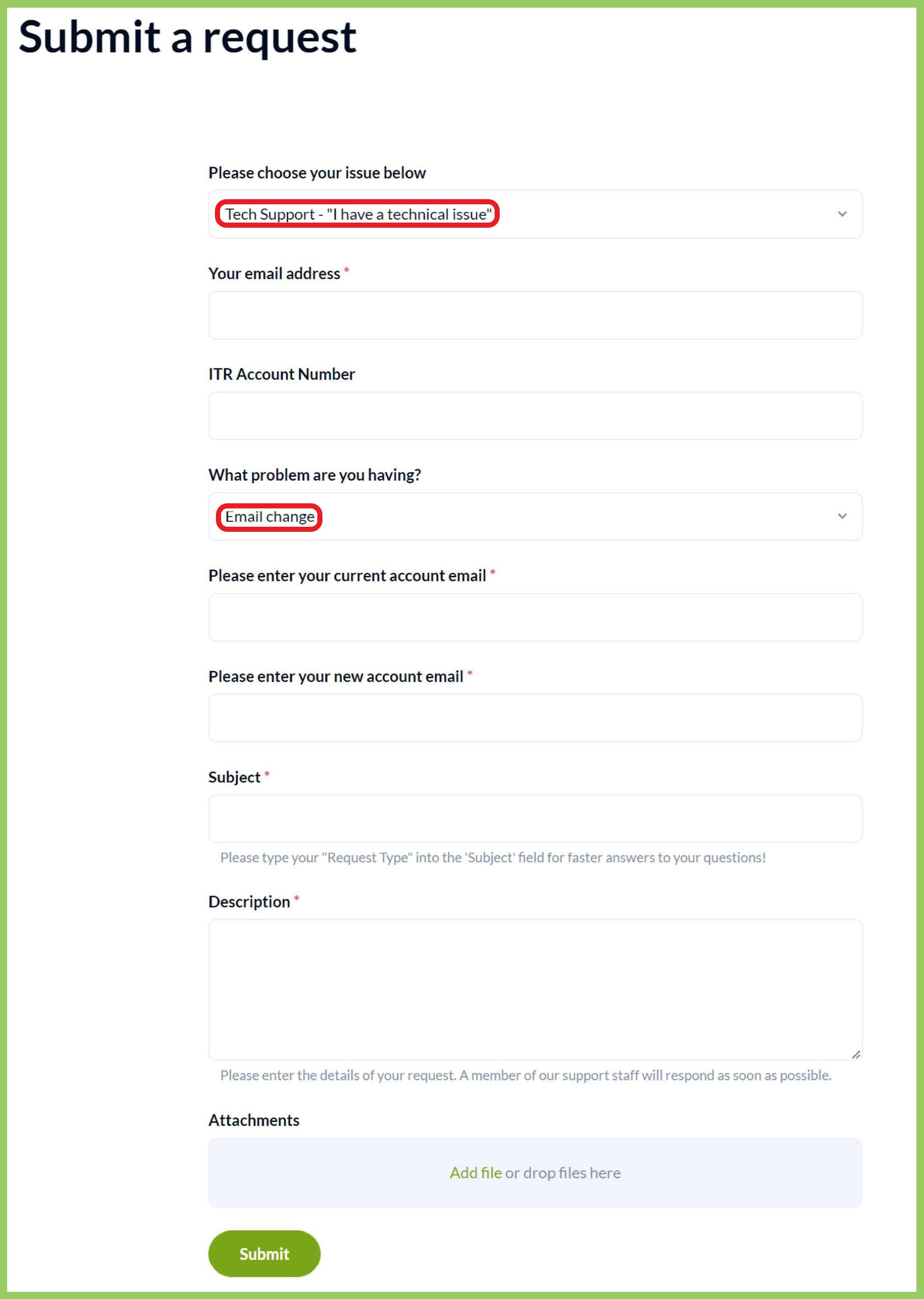 1
1
Was this article helpful?
1 out of 1 found this helpful