To update your beneficiary information, please submit a request to do so by following the step-by-step directions below.
STEP 1: Select "General Request/New Client Onboarding" and check the green box confirming "Do you already have an account established?"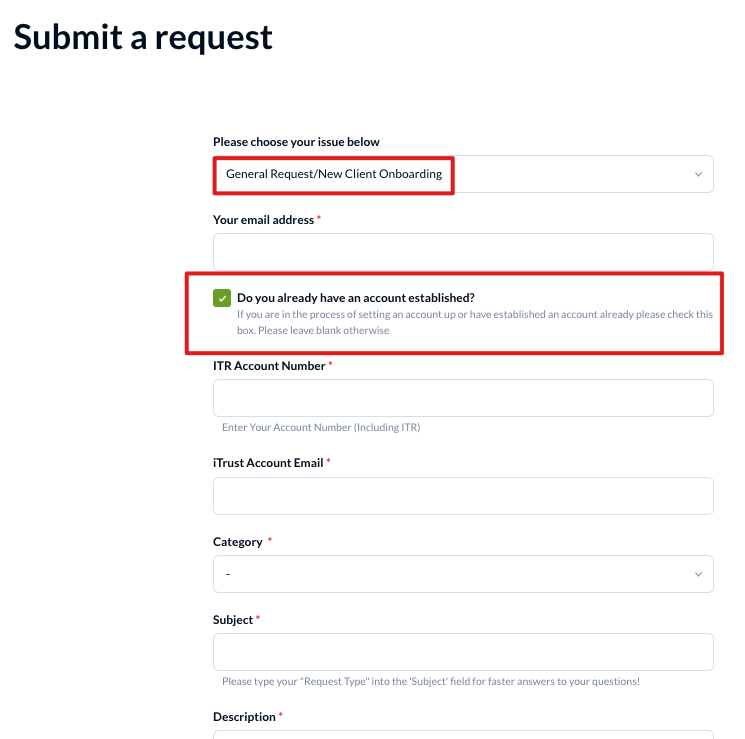 STEP 2: Provide your iTrustCapital email and account number
STEP 3: Select Category "Change Account Information" and "Change My Beneficiaries"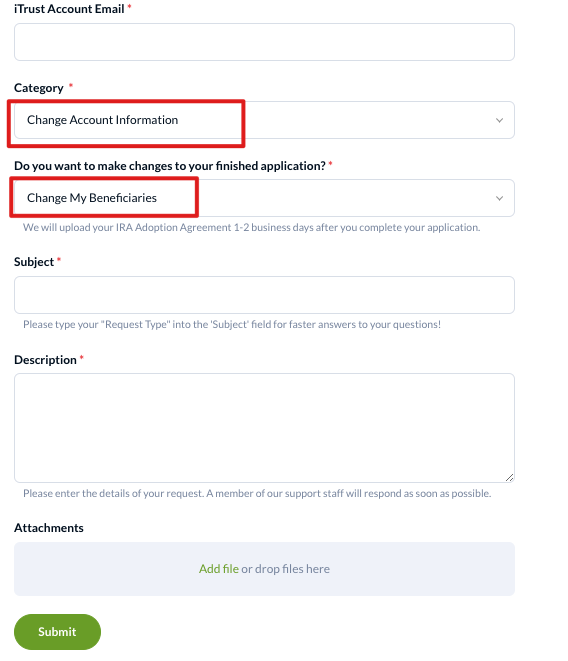 STEP 5: Add Subject "Change/Add Beneficiaries and in the Description, please provide the beneficiary's information for whom you would like to add or change
1
-1
Was this article helpful?
0 out of 1 found this helpful