If you have funds under the "Pending" column, we are waiting for the funds to arrive from your cash contribution, Rollover, or Transfer request. Please check your email inbox as funding instructions are emailed out after your request is submitted - the email will be titled "Funding Instructions".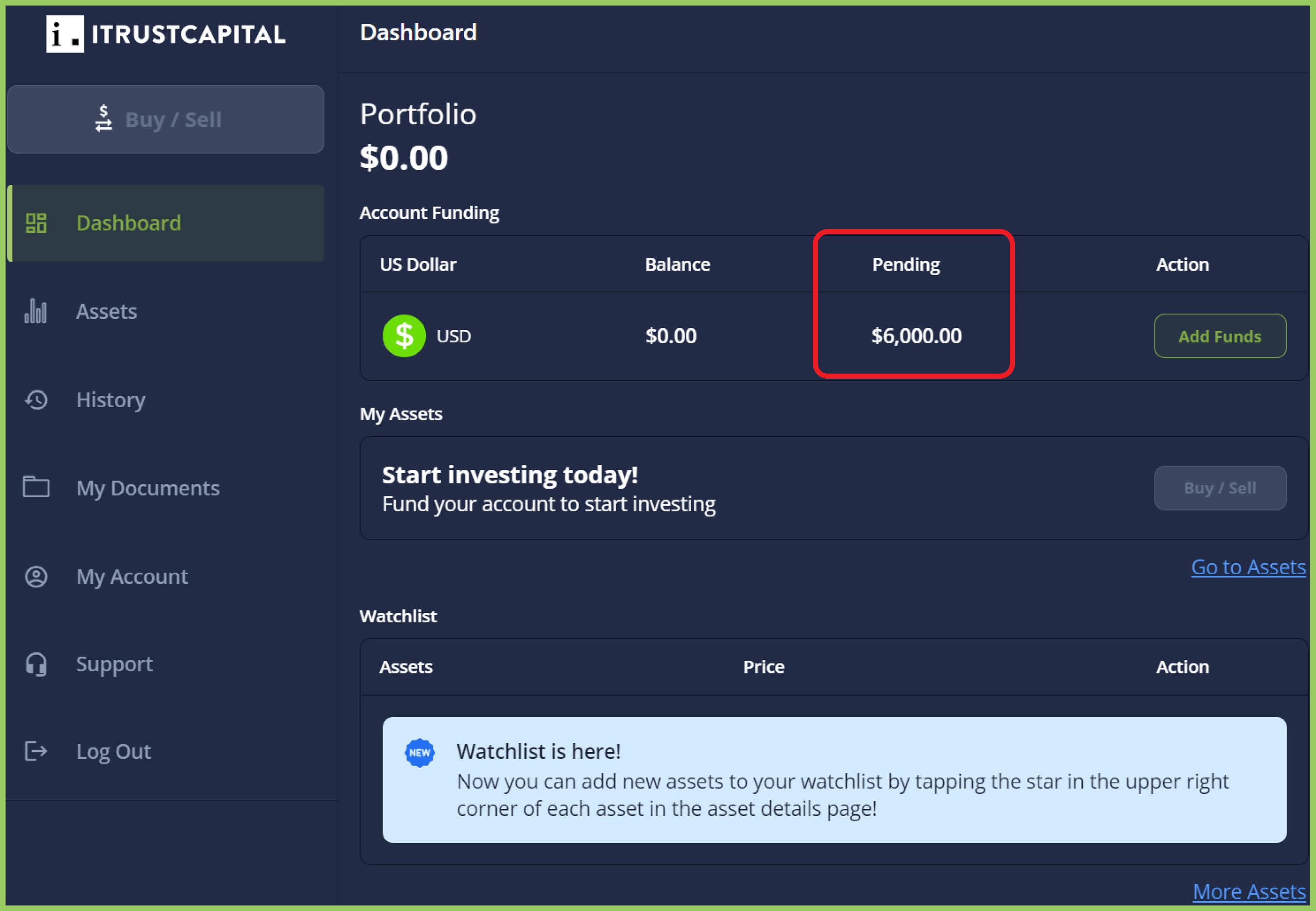 If you would like to cancel your funds that are pending, please submit a request under "Account Onboarding", only if it is your initial funding request. If it is an additional funding inflow, submit a request under "Account Funding".
1
-1
Was this article helpful?
0 out of 1 found this helpful